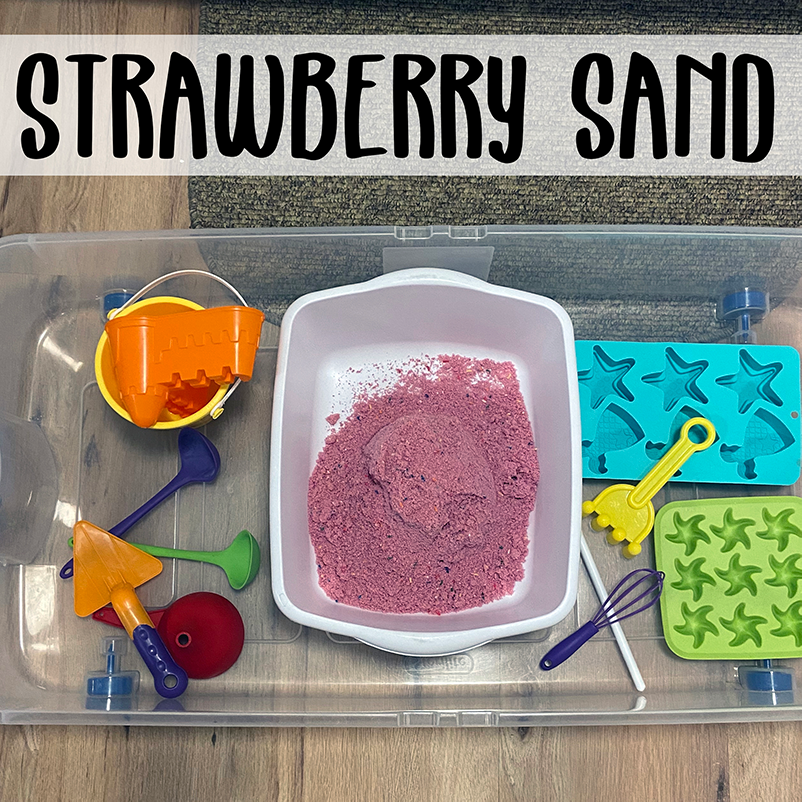 I've seen a lot of really great sensory ideas on Pinterest, but I think this is one of the best finds ever! This recipe is from Purposeful Toys! If you're not following her on Instagram, GO DO IT NOW! She has some of the best ideas, EVER!
This Strawberry Sand feels amazing, smells great, and molds like regular sand! So much fun!
Here's the recipe:
2 Cups Strawberry Nesquik Powder

2 Cups Flour
3/4 Cups Vegetable Oil
Sprinkles (Optional)
Whisk ingredients together. Store in an air-tight container or ziplock bag at room temperature.