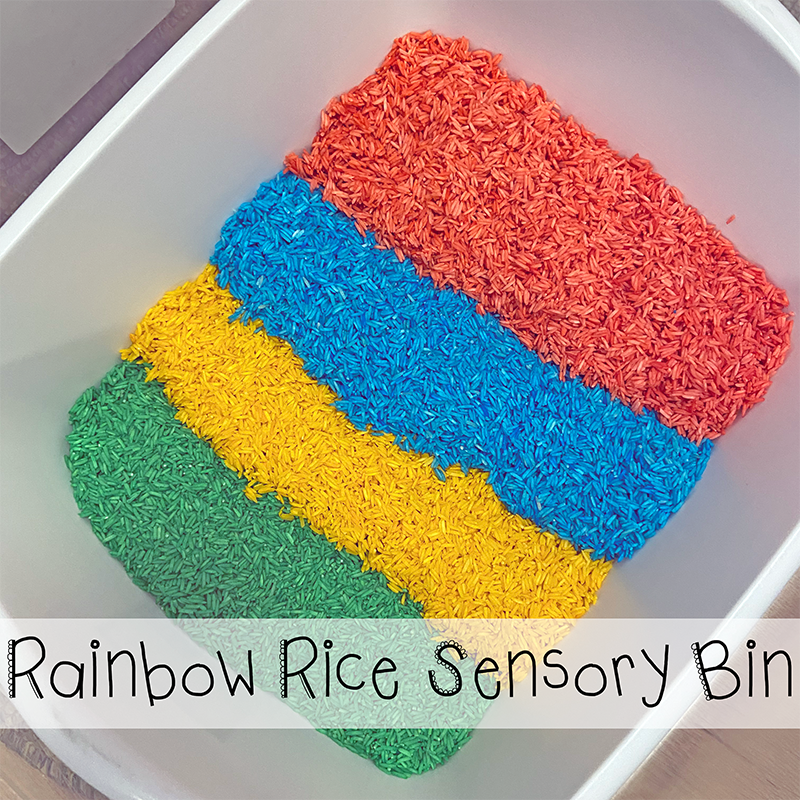 Sending a little hopeful rainbow your way with this Rainbow Rice Sensory Bin!
Rainbow Rice is so easy and so fun! Add some scoop, funnels, and bottles, or whatever you have on hand and you've got easy hours of fun! Seriously, kiddos love this!
How to Make:
1 Cup Rice
1 Tablespoon Vinegar
Liquid Food Coloring
Shake together in a ziplock bag, Spread out on a baking sheet to dry for a few hours. Repeat for each color.